have just returned from an 8 hour fishing session in Bessaker. My main aim for
my short stay in this fantastic resort was to fish inside the harbour for 6
hours of darkness fishing. Halibut and Plaice were of my target list as I was
fishing in darkness.
Cod was the target species and baits were frozen
fresh shrimps from the local shop. Bessaker harbour lies in a natural secluded
harbour so most of the time is relatively calm. The bottom ranges from 20m – 40m
depth and is sand all the way. That screams halibut out to me. Many species are
taken from inside the harbour during the summer months but I was interested in
what was going to be available to my guests during the winter months.
It took
me exactly 5 seconds to walk out of my apartment door and onto my tripod, which
was literally lent against my apartment, infact if I had been a little bit smart
I should of fished from my apartment balcony which sits out into the
sea.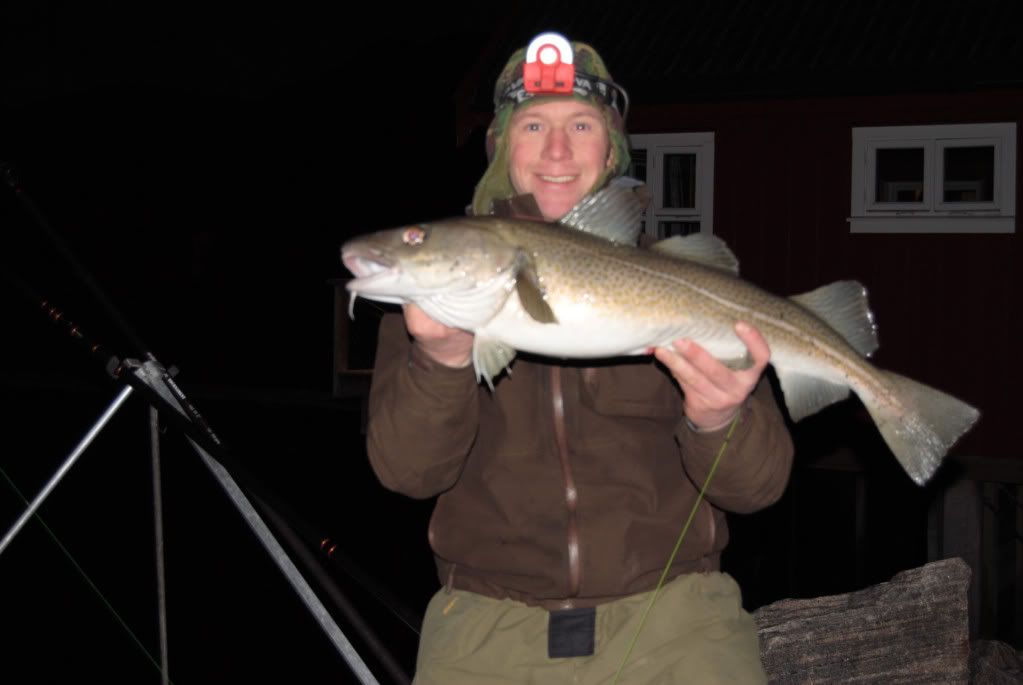 Cod on the rod
As expected, with that type of
bottom and been located  so close to the sea, it was cod from the first cast. 6
hours later I had 13 cod with the biggest just over 10 pound. I also caught a
fantastic plaice of 1.5 pound that really made me smile. I'm 100% sure if I had
fished the flood in daylight with rag worm I would have had plaice and dabs
also.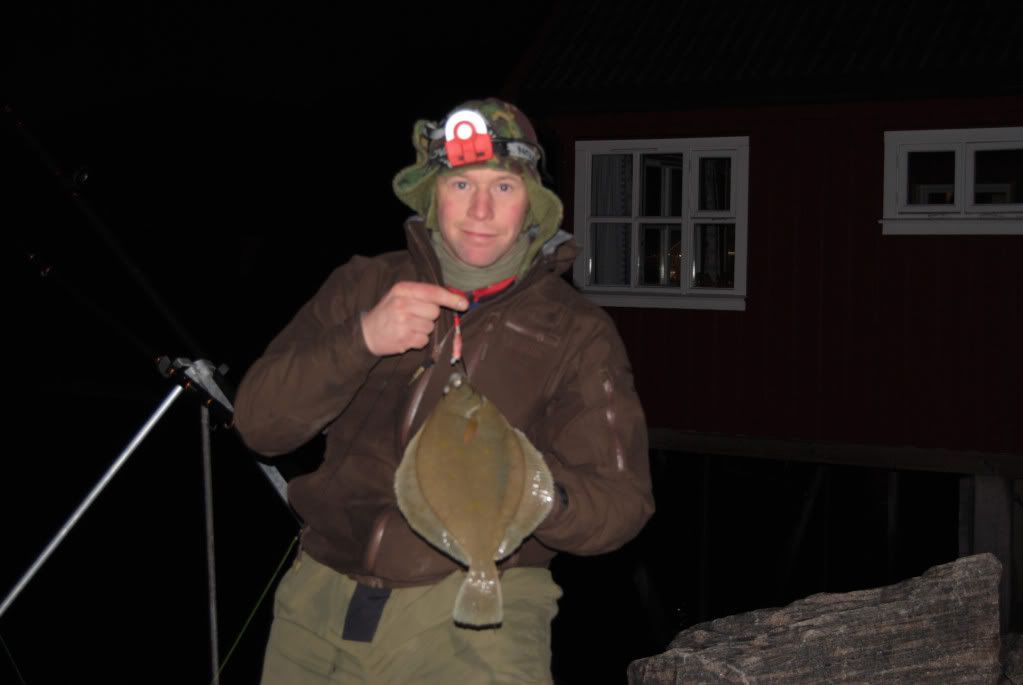 The next day I awoke to 2 German guests who had
swapped the days boat fishing for a couple of hours shore fishing just 5 min
from Bessaker. I stopped for a quick chat on my way home and as arrived a very
happy angler was just reeling in a lovely wolfish.


Fantastic, that really good the blood pumping. The
fishing potential in this area is amazing I cannot wait to get back. For all the
info you need on boat fishing and shore fishing in Norway check out www.nordicsportfishing.com
Next day I received a photo
from Andrey who is the boat fishing guide at Bessaker, confirming my suspions
that the harbour held halibut, although he was on the boat he was only 50m from
the shore using a small shad.


He has taken halibut to 30 pound from inside the
harbour.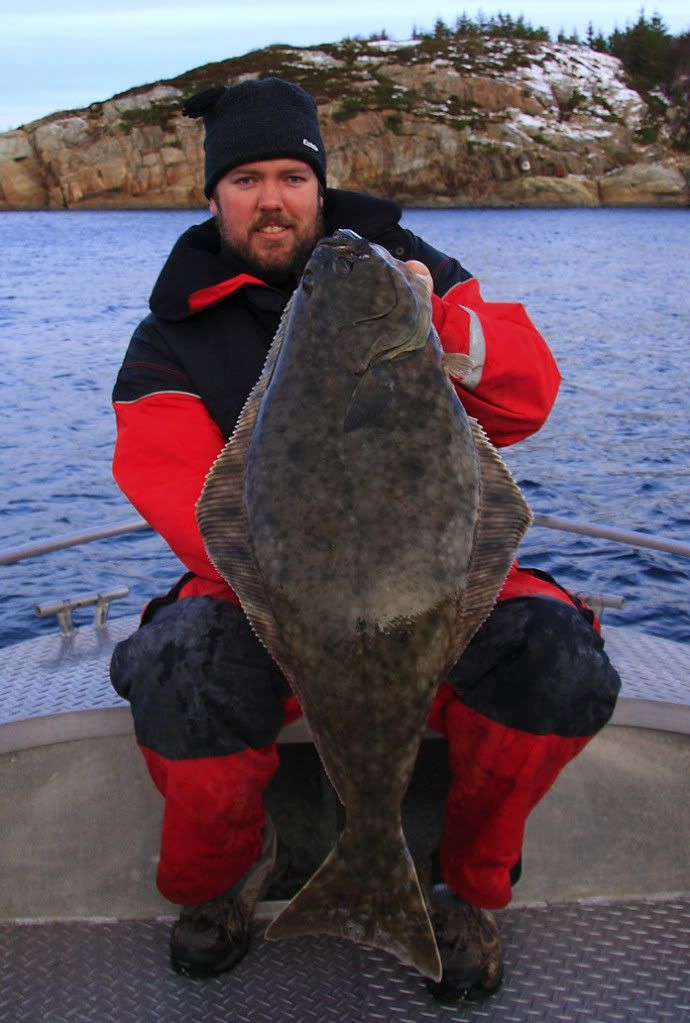 Very interesting……
Phill.dale@hotmail.co.uk
www.nordicsportfishing.com
Cheers
Phill