After having 2 weeks full of guests I finally got that chance to get out and do some fishing for myself and with my friend Andre from Bessaker.
We decided to have a days shore fishing to test out a new mark in Bessaker and re- visit a favorite of mine were there could be a chance of a halibut.
Both marks are a 15 minute drive from Bessaker and are very easy to access by car. Infact on 1 mark you can sit in the car and fish and its only a 50m cast into the fish. this type of fishing is fantastic for anglers of every ability.
The only halibut of the day was taken by Andre and weighed 16 pounds.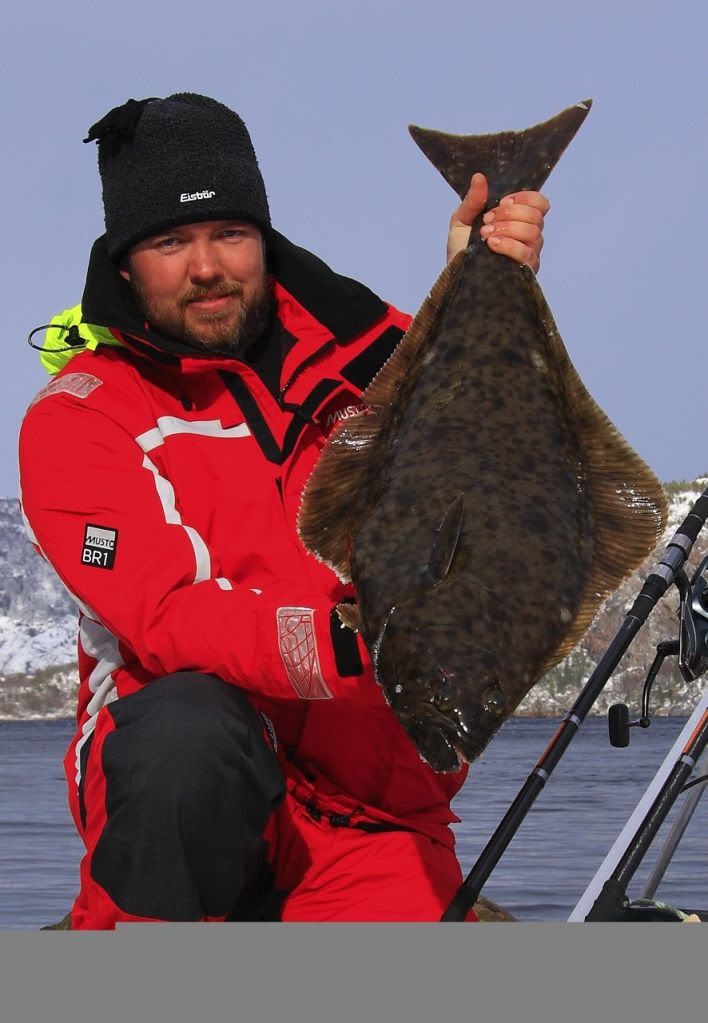 I had a nice 17 pound cod from the 2nd mark we fished

I lost a halibut on the 2nd mark we fished about the same size but thats the way it goes.
We also had plenty of other cod to 10 pounds, coalfish to 6 pound, dabs and whiting. It was a fantastic day and I got to learn a new mark for my guests to enjoy. Perfect…
Thanks for reading.
Any one interested in shore fishing holidays in Norway can mail me at phill.dale@hotmail.co.uk or check out my new site
Cheers
Phill