Dave ( Jellyworm ) and I decided earlier this year to have a long weekend away somewhere, to sample some fishing a little different to what we are used to and hopefully a few new species ( conger and bull huss )
I have not fished anglesy since I was a kid at least 30 years ago !! so was looking forward to it 
Dave has fished the Island a few times over the last few years and has some good info.
The date was set and a caravan booked by Dave, a good base but in a back garden close to the house, accompanied by a well meaning but slightly intrusive owner 
   to be fair it was a good price so no complaints !!
The day we arrived the SW wind was battering the island with rain showers so Dave suggested we head for bull bay for a bit of shelter from the wind. A nice looking mark with rock ledges giving way to a sandy bottom. Dogfish bites were frequent and we decided on a wager fro the week of a fiver on who could bag the most doggies 
I think we finished the day on level terms but I did manage a nice thornback around 7LB
The next day was back at bull bay to dodge the wind again and then on to a mark at amlwch, which produced doggies and small codling but nothing startling. We decided that maybe the better quality fishing would be after dark, so with a local tip off we headed to lynas point to a deepwater mark in search of some huss and conger. Unfortunately  by 2am, although we found a small ish huss apeice there were no conger 
maybe the big spring tides were just too big ? who knows ??
I was well out in front of the doggie league though at the end of the night 
fresh crab the killer bait !!
the next day was spent with a bit of light line bassing in the outfall of the wylfa head nuclear power station !! a very different experience
a big spring low didnt help the fishing I guess but Dave managed a schoolie and me a small wrasse.
The next day the wind finally dropped and we managed to get on to the favoured marks on the west side of the island at last !!
Ty-Croes was the mark , and it did look a good mark with deep water and a good tide run.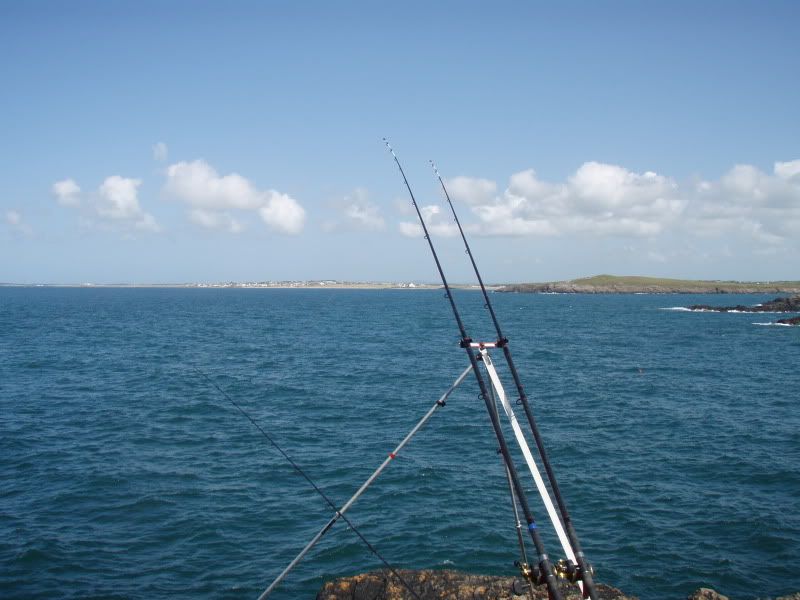 As usual the doggie assault began and not many casts came back without one 
I managed a few dabs on a smaller hook but no sign of the plaice I was hoping for. A nice bite and a heavy weight on the retrieve had me thinking I was into a huss or ray but was surprised to see a huge spider crab attatched to tackle !! unfortunately it detatched itself before I could get down to it 
A wander across to Dave to have my lunch saw a good bite on one of his rods saw his 1st proper huss 
well done mate !!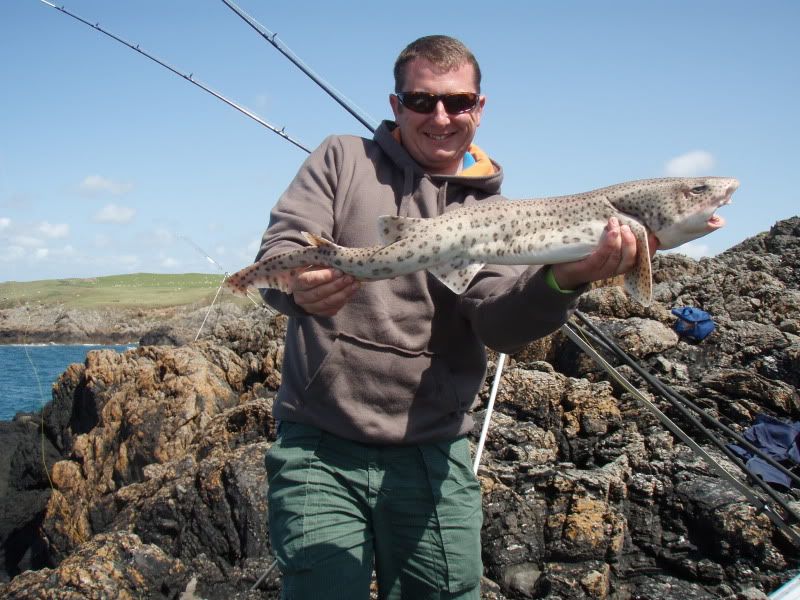 I then managed a thornback of around 4lb
A couple of spiders were eventually landed so a seafood feast was agreed and a few doggies were depatched and expertly skinned by dave for dogfish nuggets in breadcrumbs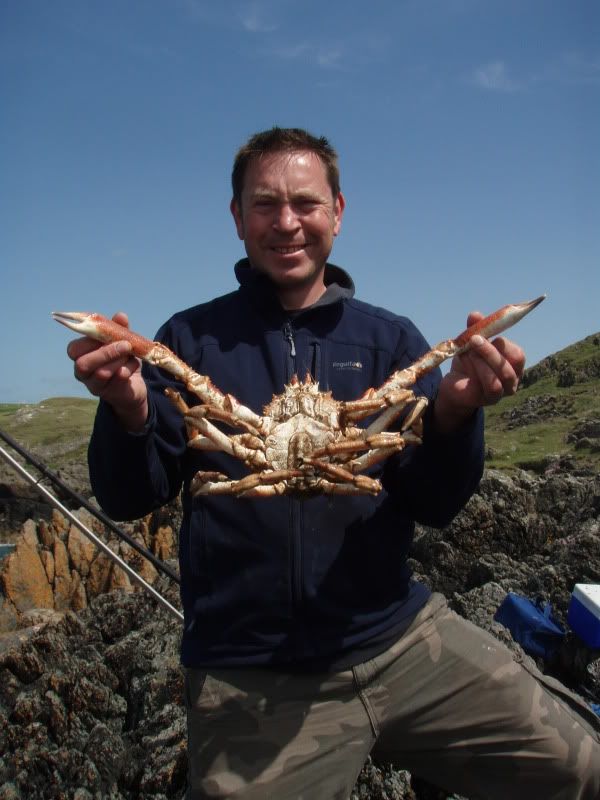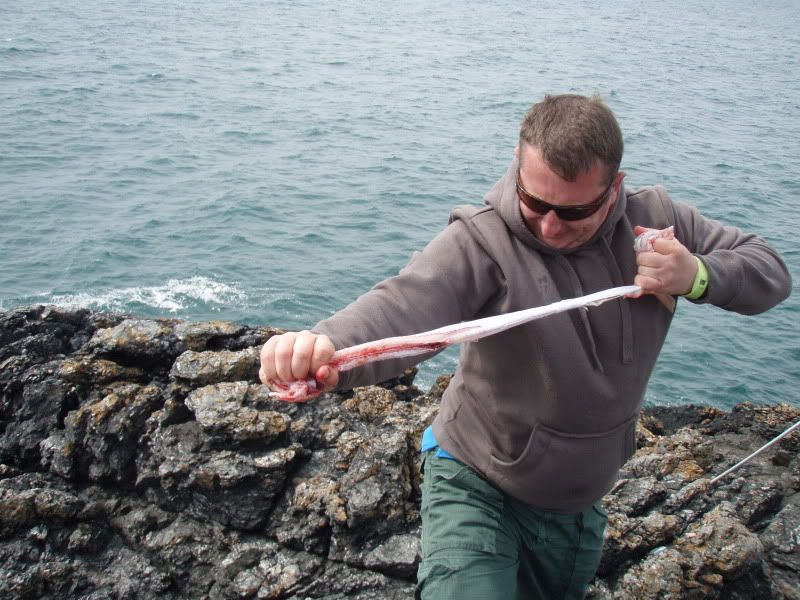 Although not a big seafood and fish lover the doggie was superb and a lot softer and tastier than I imagined !! but the highlight was the spider crab claws which were top notch !! at least as good as alaskan king crab !!
All in all a great few days, with good company, a few fish and a few more beers 
Oh and I won the doggie wager 34 v 22 
Cheers
Rob