Hello
Kayak fishing in Norway is not only possible its fantastic, affordable and very enjoyable.
Kayak fishing at Skarnsundet Fjordsentre is amazing, with calm waters, steady currents, an abundance of fish and a  large variety of species to target this will be a fantastic experience for any Kayak angler.
We have four Ocean Kayak 13 tridents to rent.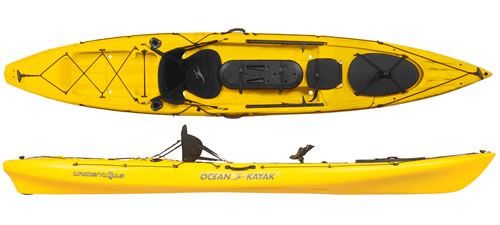 The kayaks are fitted with Hummingbird sonars and path finder GPS. Along with a hand held GPS making finding fish easy and tracking your course simple.
Having  a Kayak trailer on site for guests to use is a fantastic asset. This save time and energy as the Kayaks can be taken to many different areas of the fjord.
The package we have on offer to the kayak angler incudes:
Ocean Kayak 13 trident
Humminbird Sonar
Paddle
Fully equipped apartment sleeping 4 persons, including bedding and end cleaning.
Kayak trailer
GPS
Laminated maps with all the top fishing marks.
The package costs 600 Nok (60 GBP) per night per person.
Each Kayak will come with a laminated sea map with all the best fishing marks marked on it. We have also set out Four anchors on the favorite marks so you can attach the kayak to the buoy and enjoy your fishing.
For more information please send me an email to
Looking forward to meeting you all.
Thanks
Phill Dale