Wayne, Justin and Rodge just spent the last 5 days in shore fishing heaven…. The best Comment I heard all week was from Justin (Phill, I stopped fishing after my 16th cod) this was in a 2 hour period. Again for the first couple of days the lads fished against a strong SE wind, which to be honest really test the lads as it makes 3 of my main marks very difficult to fish. I also took the lads to a mark close to my new park ( Bessaker) Justin loved the mark, scratching around for double shots of dabs over a pound, codling, whiting and even a Megrim. I'm really looking forward to getting my teeth stuck in to this mark during the spring as its full of potential. I had a nice 11pound 4oz cod from the same place.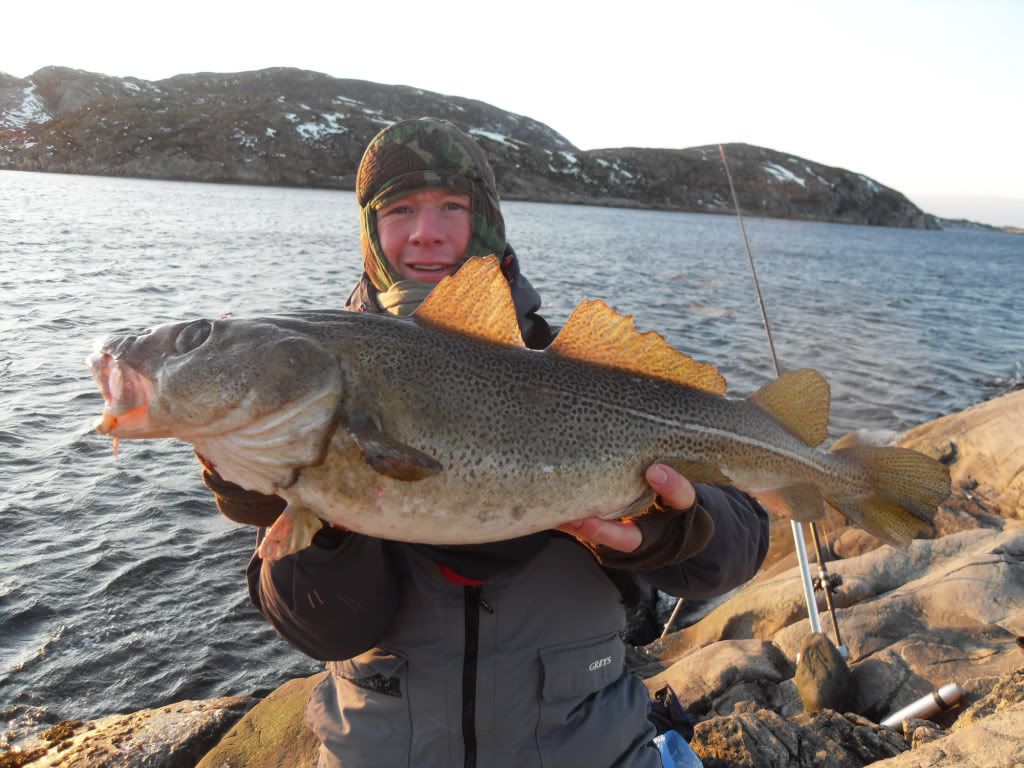 Here are some of the pics from the week, I can't remember all the weights from the fish but there was 3 cod over 10 pound, plenty of lost fish and countless cod between 2 and 8 pound.
Wayne hitting the horizon.


Justin with 2 at a time..


A nice codling from the slipway.


Rodge with a double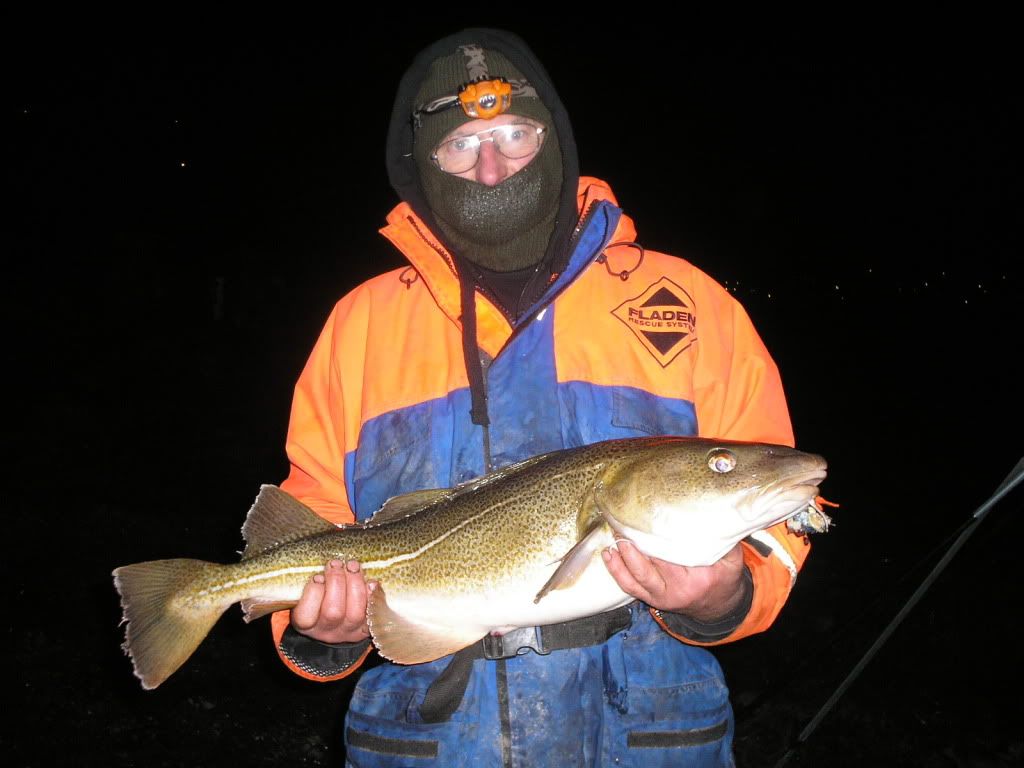 Justin with a nice double figure cod


Shammy with his cod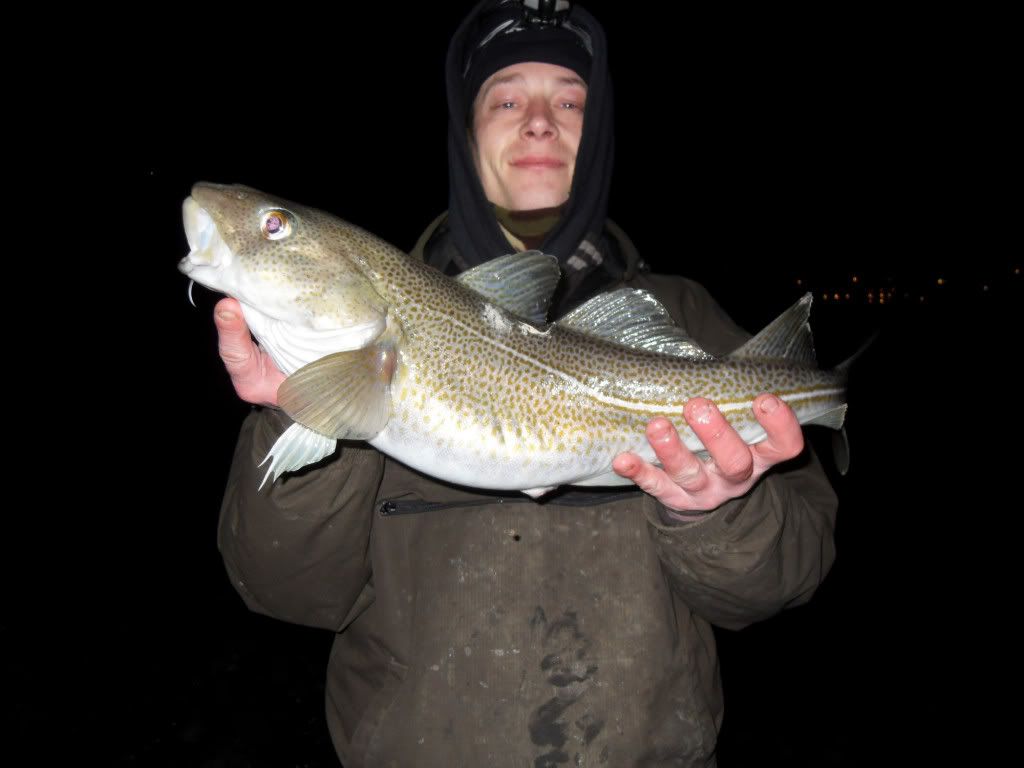 Great week lads, thanks for visiting.
You can read more about shore and boat fishing in Norway on my new site
Cheers
Phill