Fishing Charter Boat Valhalla
The story i am about to tell must be every skippers and anglers nightmare (Sunday the 11th August 1985), it started off as a good days angling aboard the charter boat the Valhalla out of Bridlington with a group of anglers from Negas SAC Hull, the boat was skippered by Ian Taylor known to his friends as skip a good friend of mine.The Valhalla was returnig to to Bridlington harbour after recieving a weather warning when she lost a rudder just out side the harbour enterance and was rapidly  swept towards the harbour wall.
Coast guards who were on the scene with in minutes threw lines and ladders over the wall in desparate at an attempt to rescure the men thrown into the freezing water. Local fishermen also threw lines and life belts to try and get the men of the boat.
Several of those on aboard managed to scramble to safety, while 5 were airlifted to the shore by the RAF helicopter from Leconfield.The rest were hauled to safety onto dry land, but sadly one man Mr Kenneth Handley (58) did loose his life
Below are some of the pictures that Ian has kindly agree to let me tell the story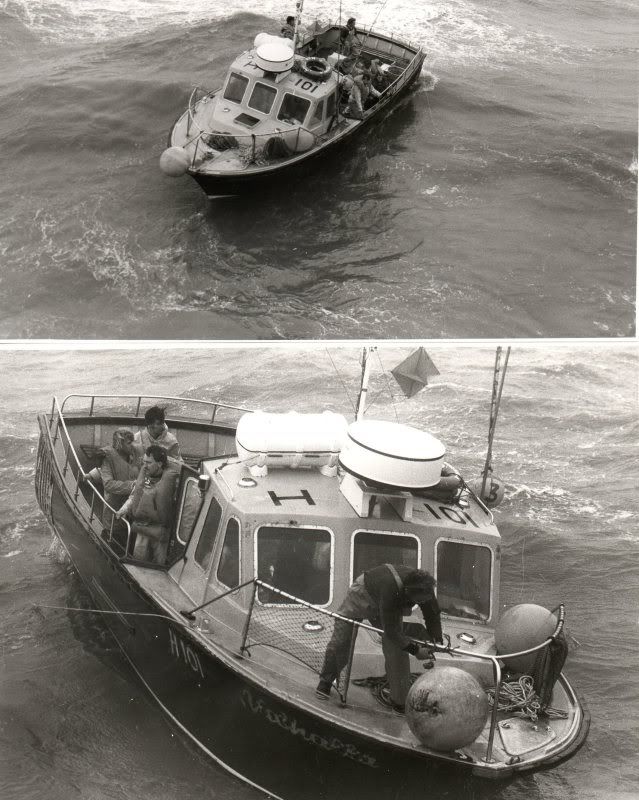 Trawler leaves harbour to try to give assistance, you can see skippy attempting to get a line aboard the trawler
Boat gets hit with big wave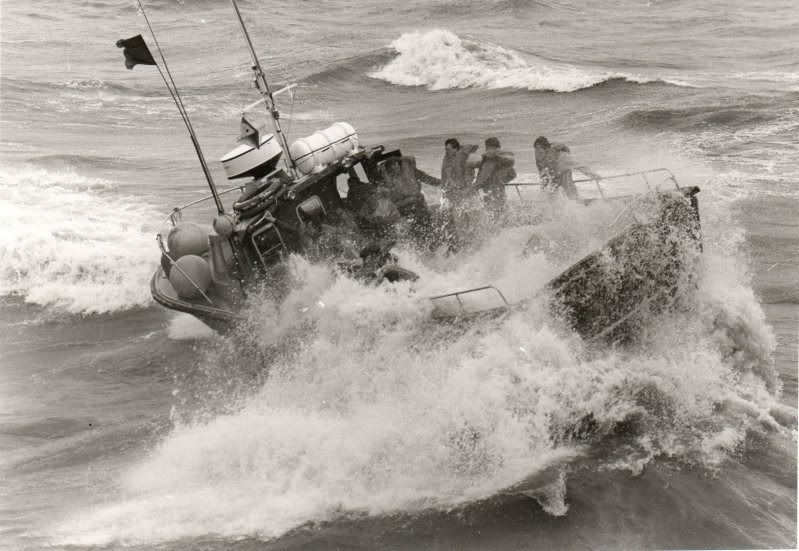 Anglers holding on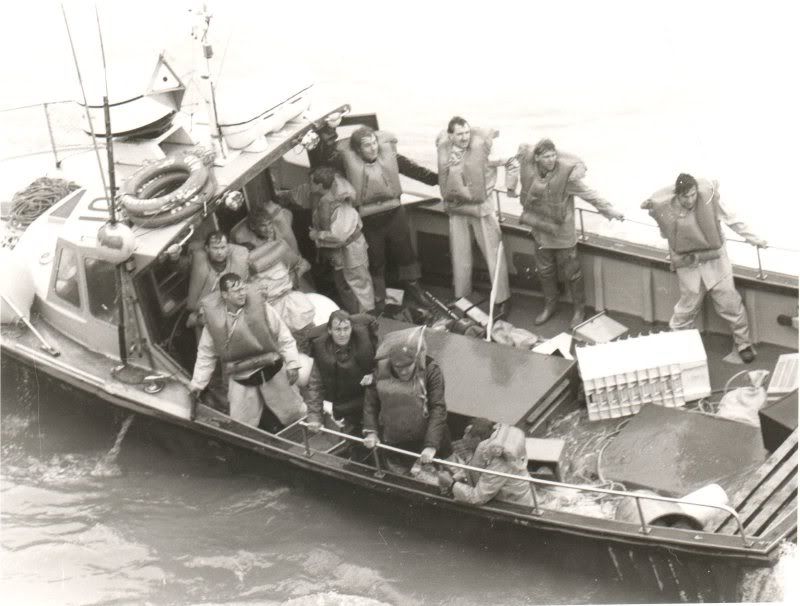 Managed to get a line onto the bow hand rail, but the rail pulls off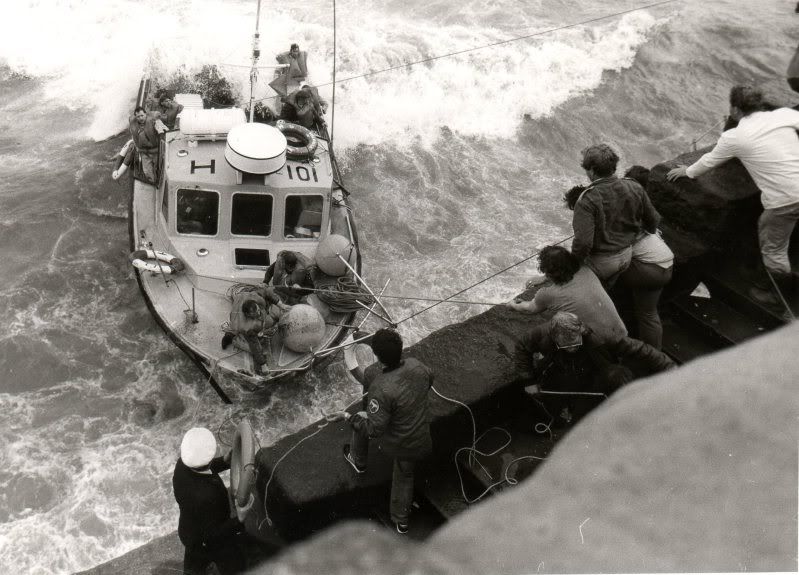 Waves starting to swamp the boat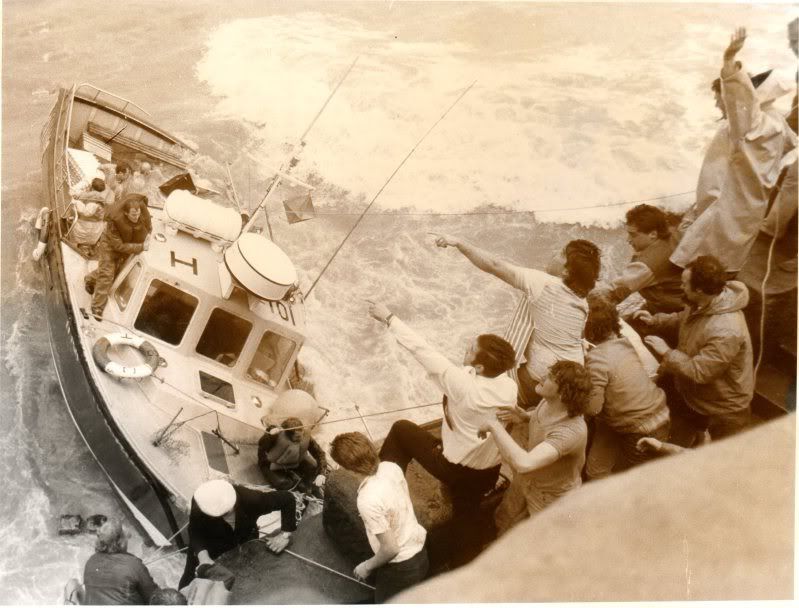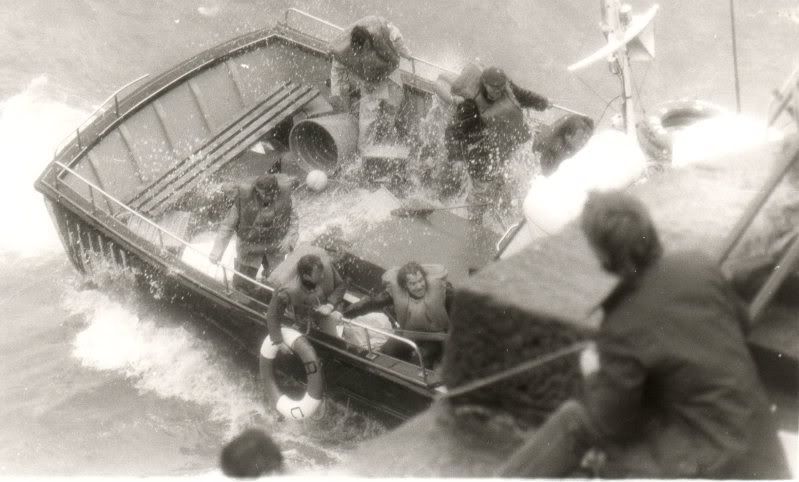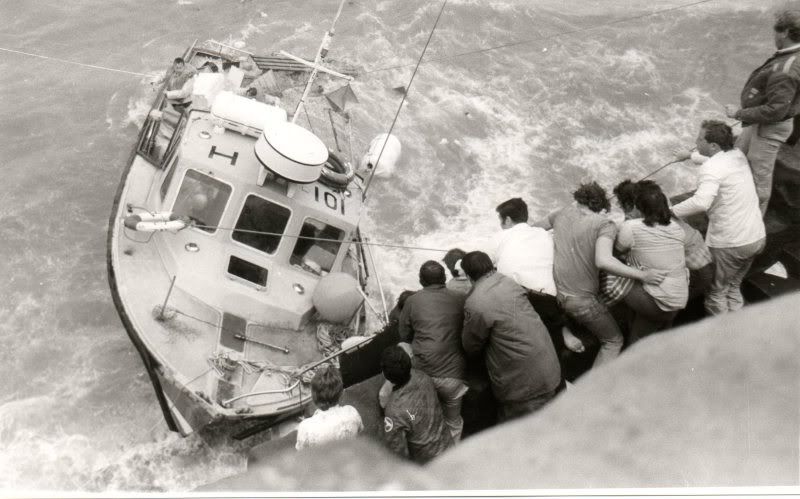 Skip trying to get a line aboard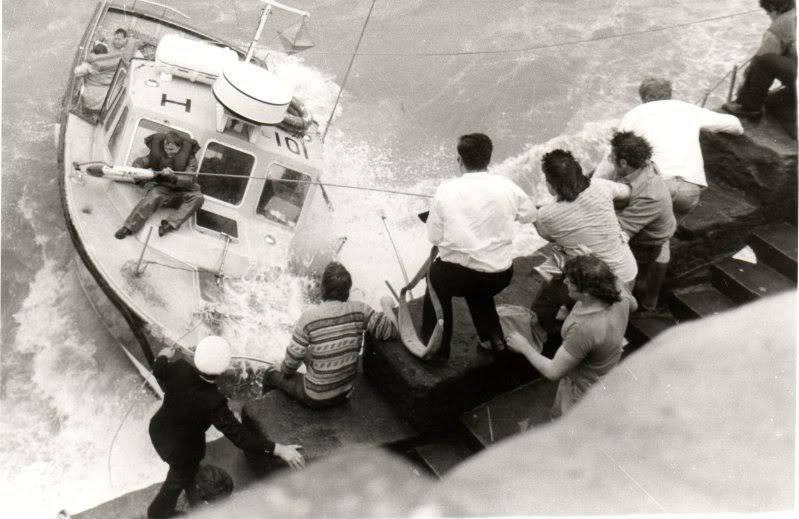 Boat now swamped and starting to sink
You can see the RAF winch man just to the left hand side of the boat attempting to rescue an angler out of the sea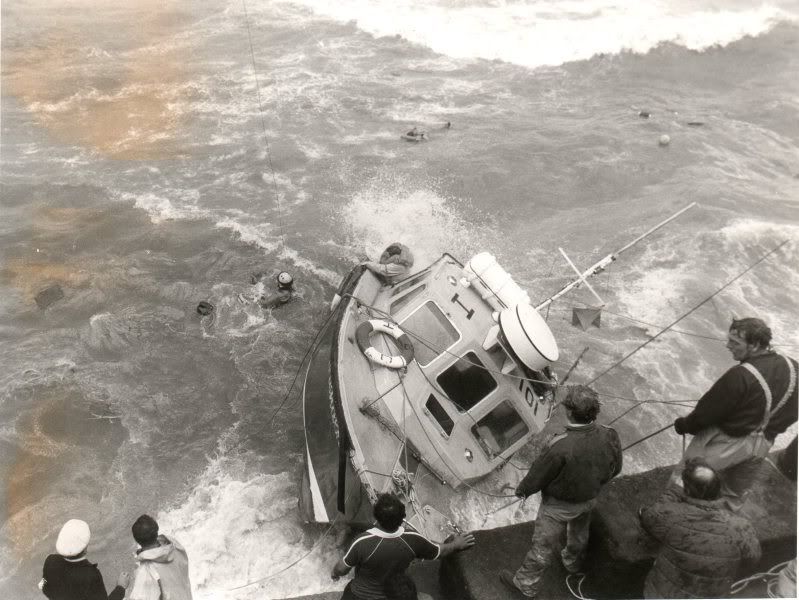 Boat breaks in half
I would like to thank Ian for allowing me to share his memories of the day, memories that after 25 years still haunt him to day