What a fantastic week for the cod fishing in Skarnsundet.We had the biggest cod ever caught from the pier just 100m from the apartments were my guest stay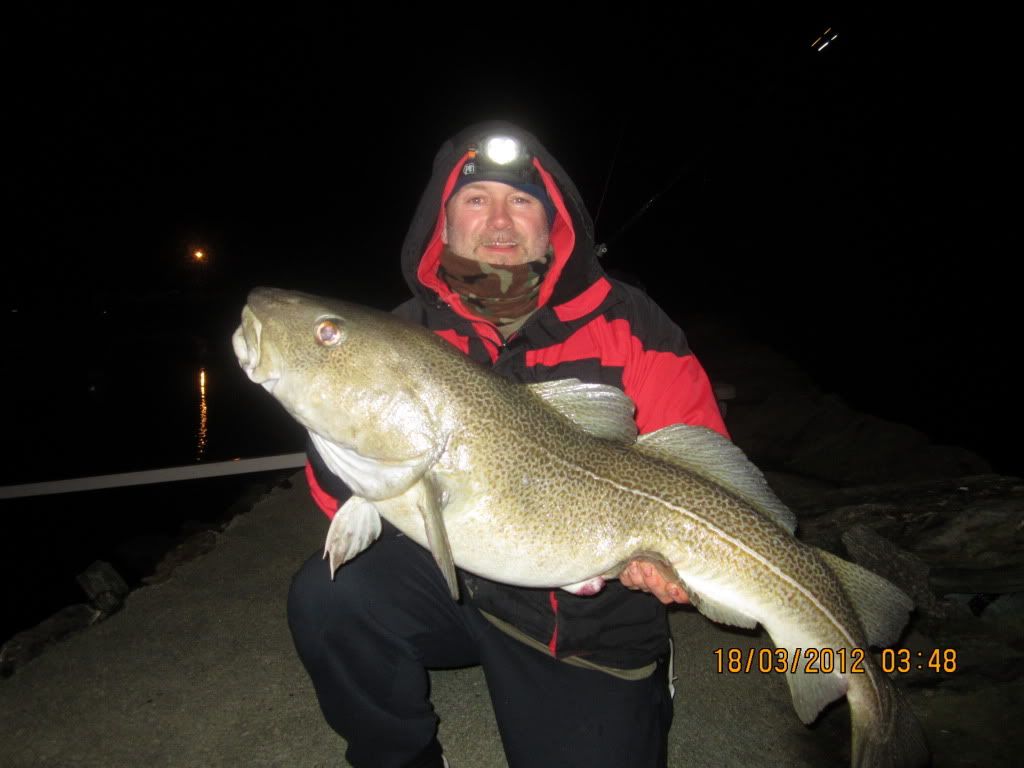 Congrats Stu, a 31 monster and a big thanks to Dave Lovelock for safely landing the fish. Fantastic.
The 4 Bristol lads had some fantastic cod fishing this week with plenty of doubles and countless fish just under that double mark, typical. lol
James Madsen with a lovely 16 pound fish from Mosvik pier taken on a ragworm bait.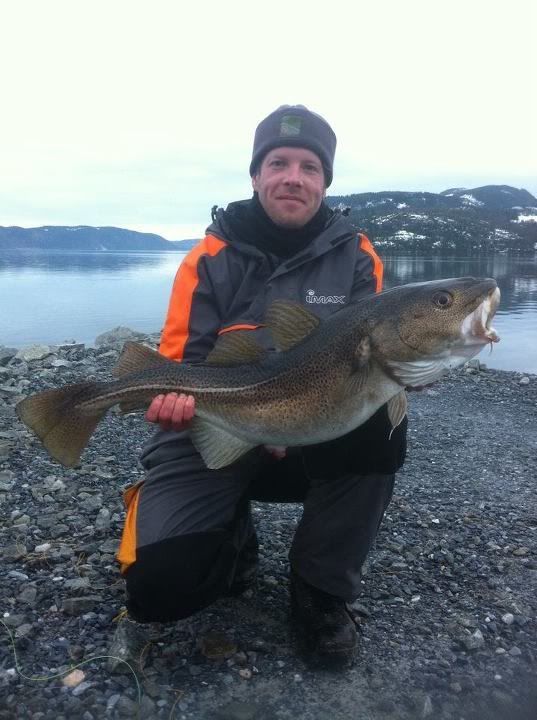 James again with a 14 pound cod from a new mark in straumen, again taken on a rag bait.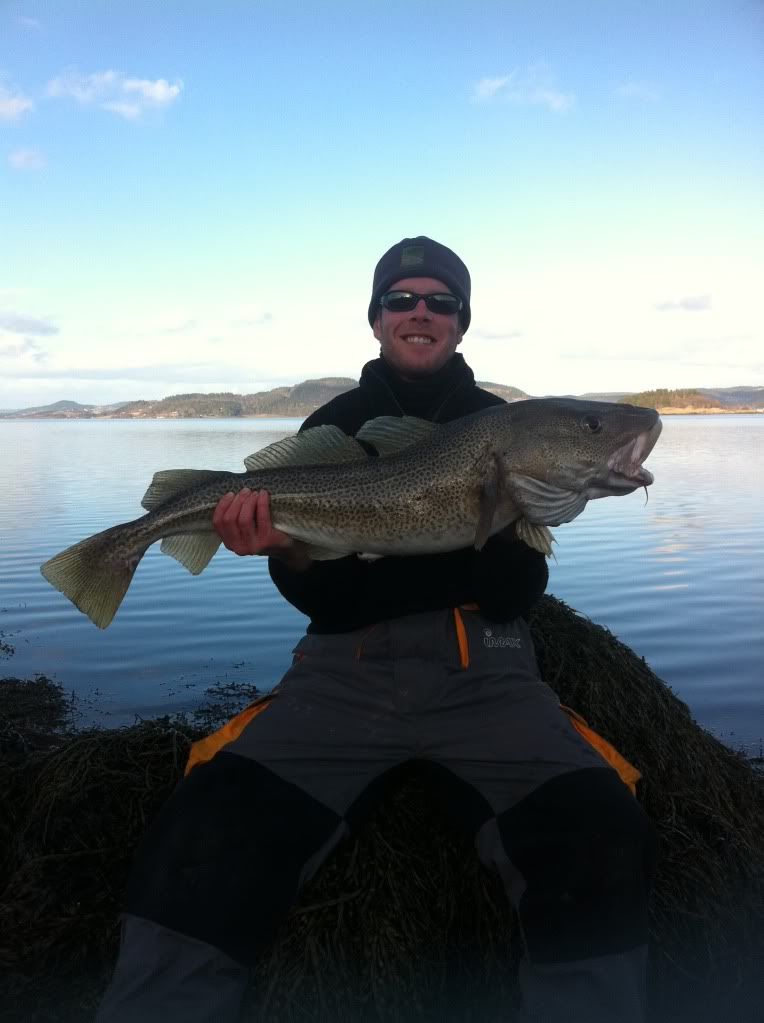 Ragworm is doing the business.
Dave lovelock with a fine 12 pound cod from Mosvik pier this fish was part of a 70 pound bag on a 5 night session.
Harry Brake from Veals mail order with a brace of specimen Dabs, 1 of 1 pound 10oz and the other 1 pound 12oz.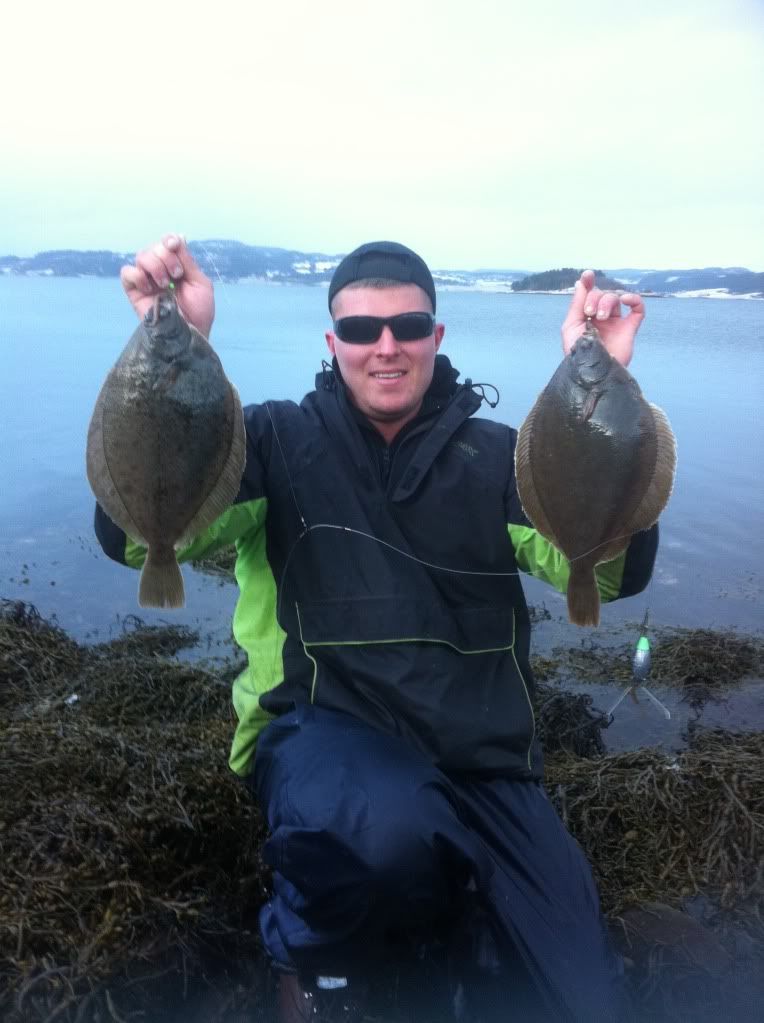 Harry with a nice 8.5 pound fish, which was the average stamp of the fish this week.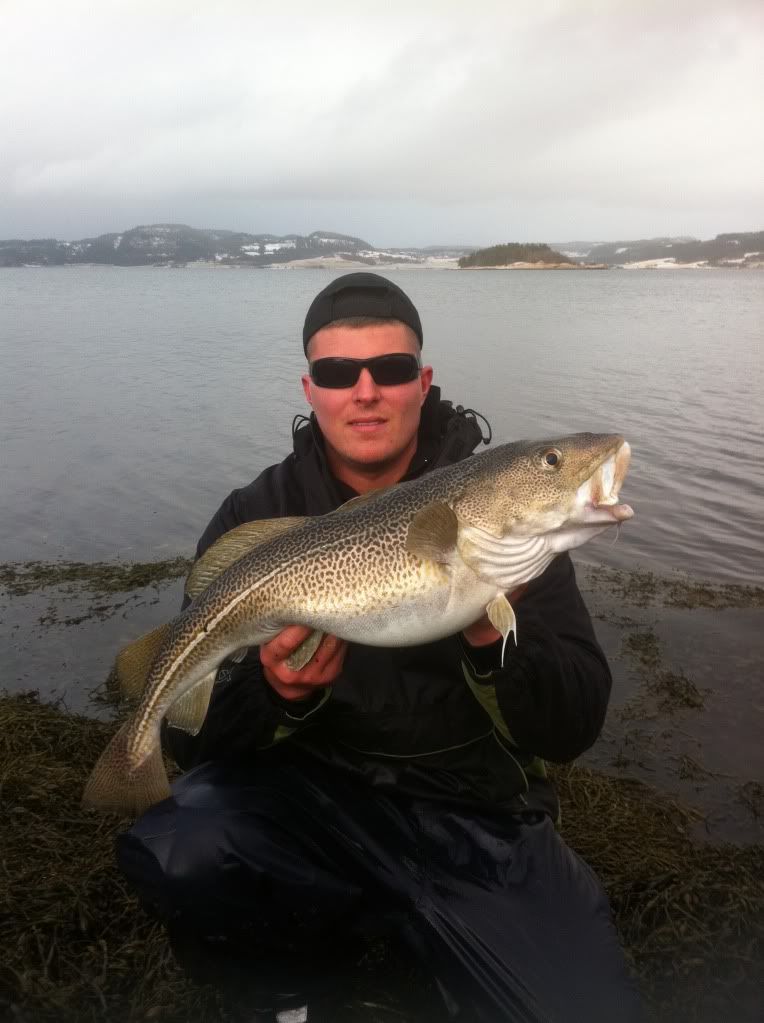 Stu with a lovely example of a fine Skarnsundet Haddock.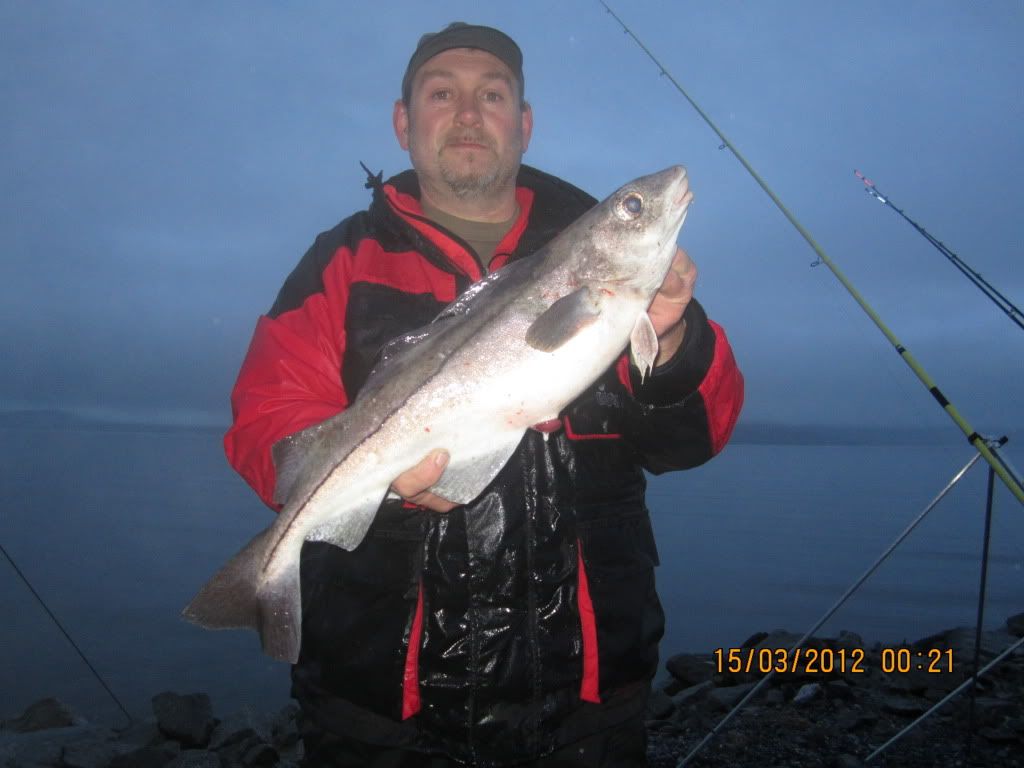 Thanks to all the lads for a cracking week.
You can read many more blogs about shore fishing In Skarnsundet and Bessaker at www.nordicsportfishing.com
Or email me for any details phill.dale@hotmail.co.uk
Cheers
Phill