The shore fishing at Skarnsundet has changed dramatically this week. With the
slight rise in temp sum thing has triggered the cod to spawn. We have caught
many cod with eggs in them, spent fish and fish that are still of row. One mark
in particular has out fished every other. The field at Straumen. I personally
have never seen another mark I have produce the quality and quantity of fish
like this mark did last week.
The Boys


Dazz with a brace of fish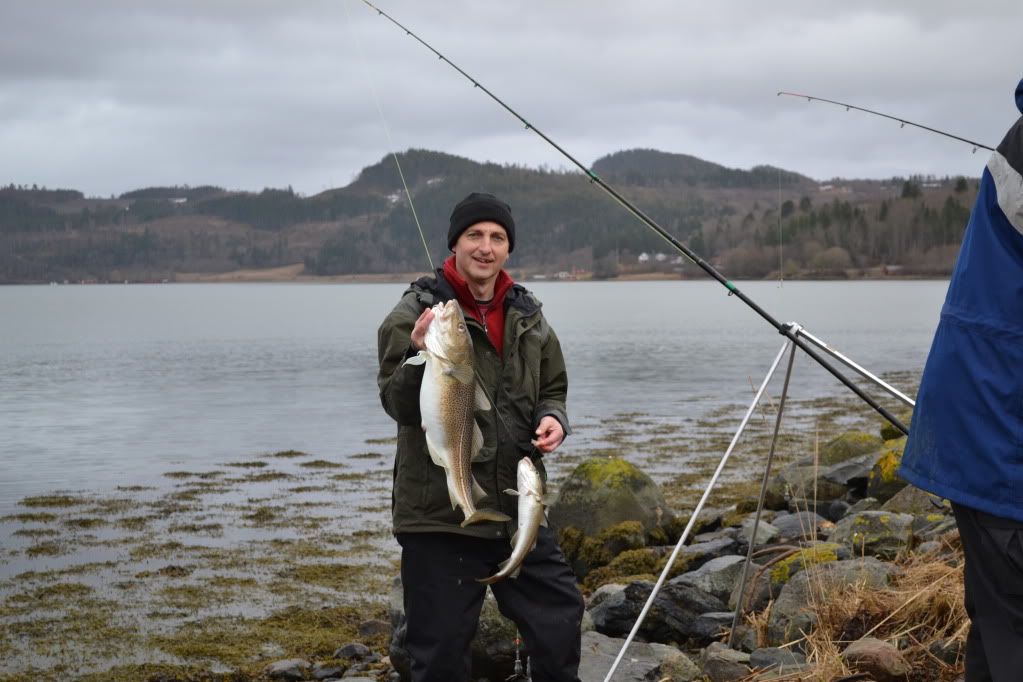 Bob, Al and Daz have had the best fishing of there
lives. With bags of up to 80 cod in a session. double shots of monster dabs to 2
pound and a lovely 15 pounder for Al taken on a single rag worm fished about 50
yards out.
Bob with a couple of average sized cod.

The lads had a rubbish week with the weather, with
rain and wind predicted for there stay It was going to be important to find a
productive mark that was out of the wind so the lads could make the most of
there holiday.
another nice fish for Dazz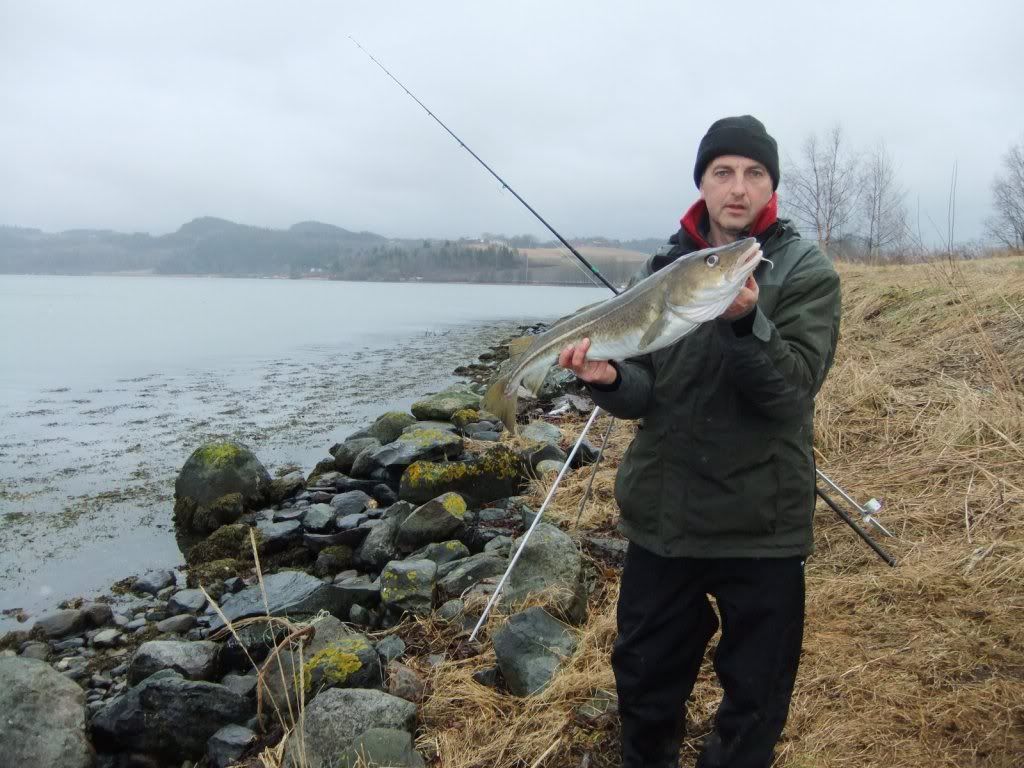 Al with his 15 pounder

I even got chance to make a short video of the
lads so they would have something to remind them of the quality of fishing that
Skarnsundet has to offer.  As well as the akin arms..lol
Shore fishing at Skarnsundet in Norway
Thanks for a
great week lads and for returning to Skarnsundet
Please check out www.nordicsportfishing .com
Cheers